Technology
Meet the team
A warm welcome from the Technology Higher Education team at University Centre South Devon.
Andrew Finch, CEng, MSc, Dip Prof GCE
Main areas of teaching
Higher Education
Construction
Civil and Coastal Engineering
Bio
Andrew Finch is a Chartered Engineer with significant industry experience from a thirty-five-year career starting as an apprentice engineer. Andrew has developed the Commercial Management module in the construction and civil engineering HE programmes during his three years working at UCSD. He is the lead lecturer for several programmes within the curriculum area. Prior to joining academia, Andrew was Associate Director for a national utility business. He has an MSc in Engineering and Management from the University of Portsmouth and worked in civil engineering and construction projects across the UK and overseas in Australasia.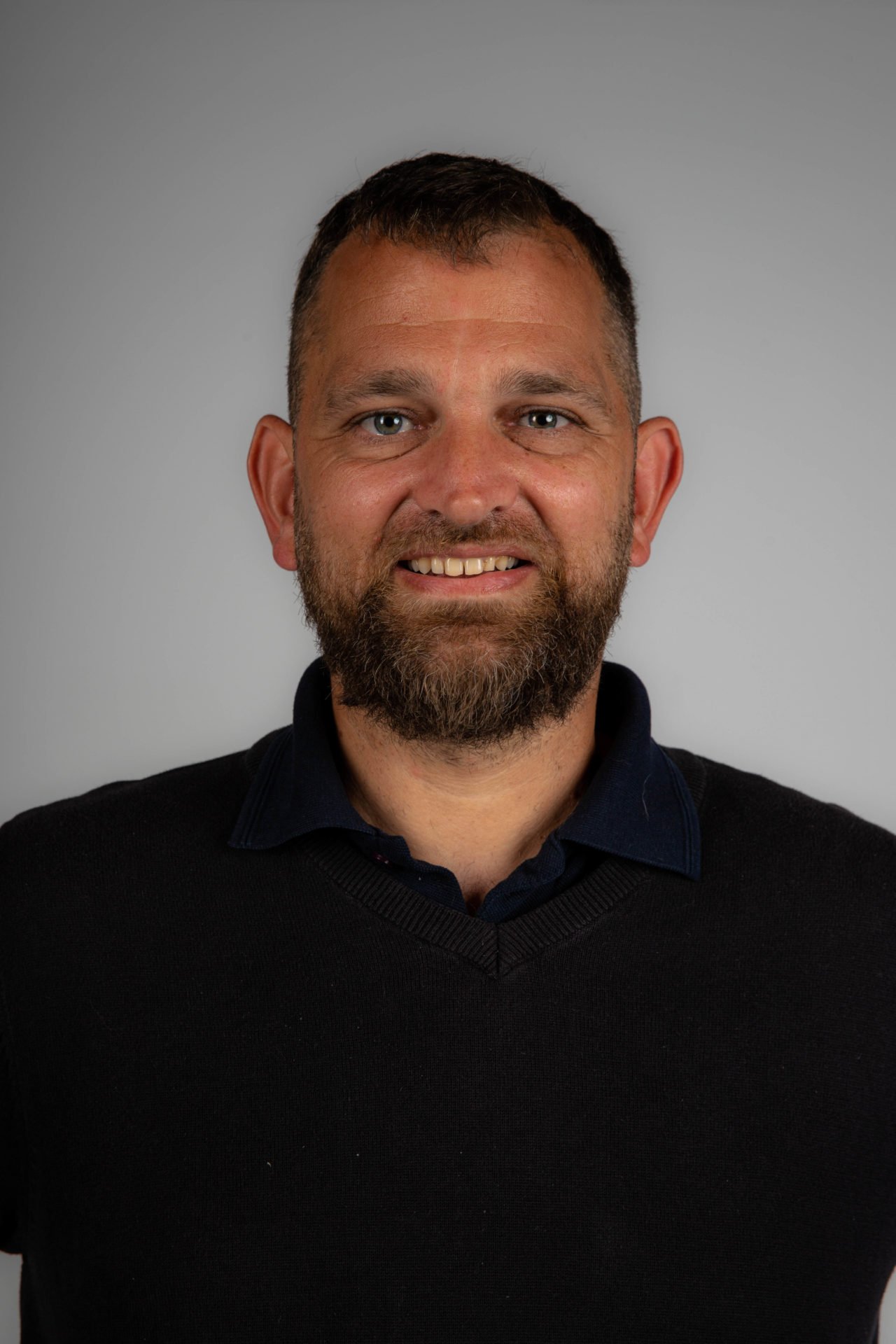 Matthew Prowse
Bio
Studied HNC/HND Boat Design and Production in Falmouth, followed by a BSc (Hons) Marine and Composites Technology at Plymouth University, graduating in 2006. Accumulated 10 Years of industry experience in Boat Design and Composites Engineering, including companies such as Princess Yachts PLC, Pipex PX and Babcock. Now a lecturer at South Devon Marine Academy in Boat Building and Marine Technologies since 2011. Studying towards PhD/M.Phil in Mechanical Engineering with Plymouth University based on "Technology and Fishing" commenced October 2018, complete approximately 2024.
Research and scholarly activity
The purpose of my PhD is to seek the opinion of leading experts to assess which factors should be considered when creating and adopting new technologies within the fishing industry, to ensure that any new technologies implemented, whilst meeting demand of future populations, are environmentally sustainable. Stakeholders will be selected to explore all Political, Economic, Social, Technological, Legal and Environmental (PESTLE) considerations using a Grounded Delhi Method approach. By identifying key themes amongst the PESTLE based areas, a consensus could be agreed upon which will provide a grounded and non-biased theoretical approach to new technologies and their impact on their future use in commercial capture fisheries.
Dr Roger Hopper, LPIOL
Main areas of teaching
Outdoor Learning
Special Educational Needs and Disability in the Outdoors
Professional Outdoor Standards
National Outdoor Learning Award
Maritime Leadership
General Engineering
Bio
Roger has a research doctorate in engineering and has spent thirty years working in a mixture of private, public and self employed contexts. He is a skilled educator, manager, leader and University lecturer with a passion for creating and implementing innovative, flexible world class training that meets the needs of both learner and business. This has included developing Level 3 and 5 Apprenticeship Standards, degree programmes and the National Outdoor Learning Award. Roger, has a new role at the College to develop photonics and microelectronics training that will support the local Hi-Tech sector. Recently this has included the development of a Level 5 Photonics Systems short course and a FdSc Engineering (Photonics and Optical electronics) degree. In his spare time he is most likely to be sailing on his yacht with his family.
Research and scholarly activity
Hopper, R. (2020) 'Bike bivvy: better by far…sometimes!' Horizons. Institute for Outdoor Learning. (89). pp. 9-11.
Anderson, N. and Hopper, R. (2019) 'National Outdoor Learning Award'. Horizons. Institute for Outdoor Learning. (81). pp. 16-19.
Hopper, R. (2017) Special educational needs and disability and learning outside the classroom. In: Waite, S. 2nd ed. Children learning outside the classroom. SAGE: London. pp. 118-130.
Hopper, R. (2012) 'Teaching skills as a core part of a school curriculum'. Horizons. Institute for Outdoor Learning. (58). pp. 24-26.
Hopper, R. (2008) 'A family adventure in Europe's last great wilderness'. Paddles. Freestyle Publications Ltd. (136). pp. 23-26.
Hopper, R. (2008) 'Excluded from school but still learning'. Paddles. Freestyle Publications Ltd. (139). pp. 16-19.
Hopper, R. (2008) 'Excluded and challenging but able to learn'. Horizons. Institute for Outdoor Learning. (44). pp. 12-19.
Clayton, C., Hight, D. and Hopper, R. (1992) 'Progressive destructuring of Bothkennar clay: implications for sampling and reconsolidation procedures.' Geotechnique. 42(2), pp. 219-239.