Higher Technical Qualifications
What are Higher Technical Qualifications?
Higher Technical Qualifications are either new or existing Level 4 and 5 qualifications (such as Higher National Diplomas/Foundation Degrees/Diploma HE) that have been approved against occupational standards in their sector.
These qualifications have been developed by awarding bodies, who have worked with employers and businesses to make sure that learners get the specific training, knowledge and skills they need for their chosen career.
What subjects are available?
The first teaching of approved HTQs will be from September 2022, starting with Digital, then Construction and Health and Science in 2023. From September 2022, we are offering the following courses at HTQs: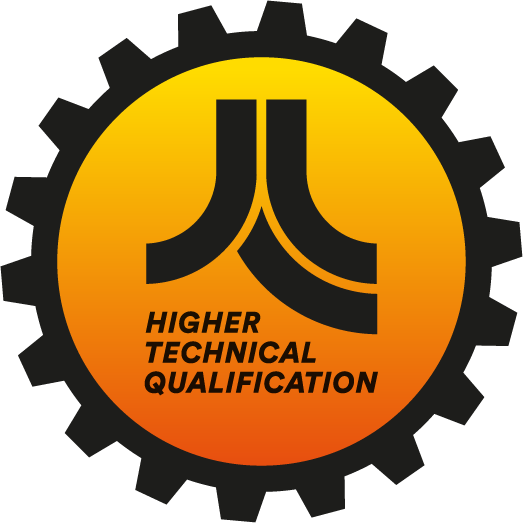 Who are they for?
HTQs are suitable for:
School-leavers (18+) who are looking for an alternative to Degrees or Apprenticeships.
Anyone looking to upskill and gain a qualification, whether you're already in employment or looking to retrain.
What can a Higher Technical Qualification do for you?
Right now, there are huge technical skills gaps, meaning employers need people with technical skills more than ever before. It offers you the opportunity to take a high-quality Level 4 or 5 qualification that has been specifically designed with employers to meet their needs. This means that HTQs can unlock high-skilled, highly-paid jobs that you can jump straight into. There are also often clear pathways to progress to further study from HTQs for those that want to pursue a degree.
How are they taught?
HTQs are primarily classroom-based qualifications and there is no mandatory work placement element. However, many HTQs will provide experience of the workplace, including through workplace simulations, virtual workplaces and work experience – providing access to state-of-the-art facilities. The qualifications are also flexible and include part-time options.
How much will it cost to study a Higher Technical Qualification?
Costs will vary depending on the course and learning provider (please use our website for specific details). Government loans will be available for most HTQs. Depending on the qualification type of the HTQ, this would be provided through either student finance or through an Advanced Learner Loan.
More detail on the eligibility criteria for higher education student finance and Advanced Learner Loans is available on gov.uk. You can also get in touch with us for more information.
How can I apply?
You can view and apply to our Higher Technical Qualifications here.